About the use of Ocean Theater from April 2023, 4
From April 2023, 4 (Saturday), we will change the entrance method to the "Ocean Theater" where the dolphins and sea lions will be held.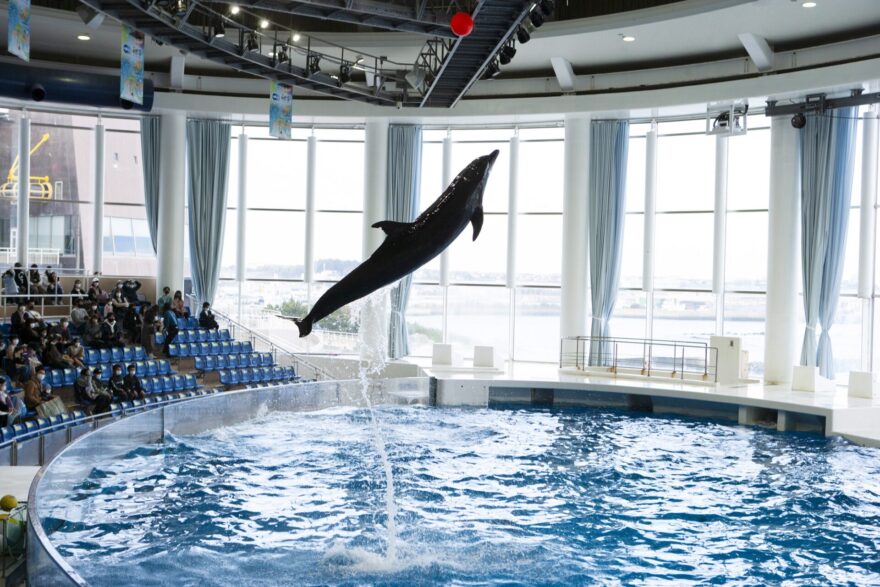 You can enter the theater at any time during the opening hours indicated on the theater entrance.The opening hours will change depending on the live schedule, so please check when you visit.In addition, please be sure to observe the following precautions when using.
You can enter and exit freely during the opening hours, but you cannot view from the aisle or stairs to secure an evacuation route.again,

If the seating and standing areas are full, you may not be able to enter temporarily.

Please refrain from securing seats with luggage.
Animal training may be conducted outside of the live time.Please be aware that the front seats in particular may be splashed with water.
Please leave the stroller in the designated position in front of the entrance.Please do not bring it into the venue to secure an evacuation route.
After the live, we will clean up around the seats.Thank you for your cooperation.
Please do not leave a space between seats when it is crowded.