At Aqua World Oarai, we offer a rental service plan for the entire facility.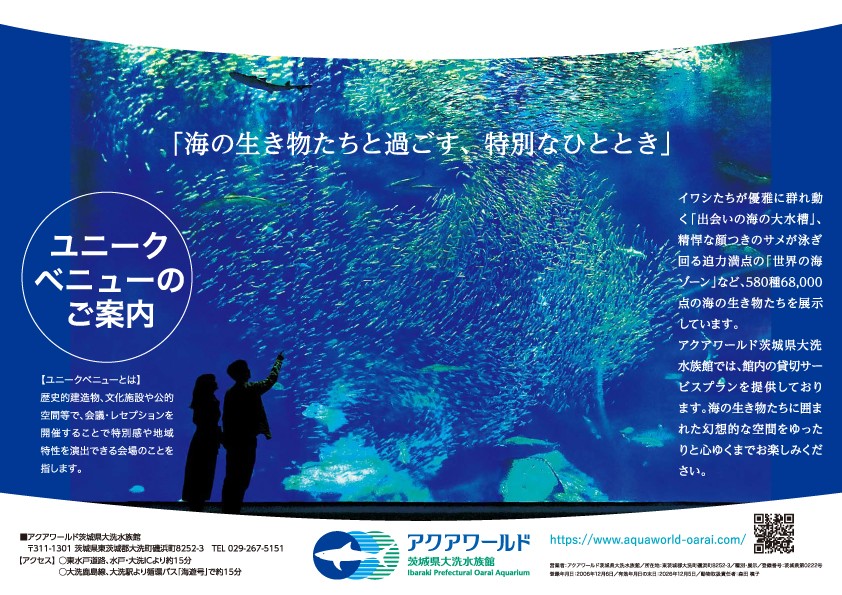 In addition to the large aquarium of the encounter sea and the large jellyfish aquarium "Kurage 365 (Sanrokugo)", we have set up a selection frame for a total of XNUMX areas, from one area such as the Aqua Hall to the entire building charter plan, to meet various needs. I will.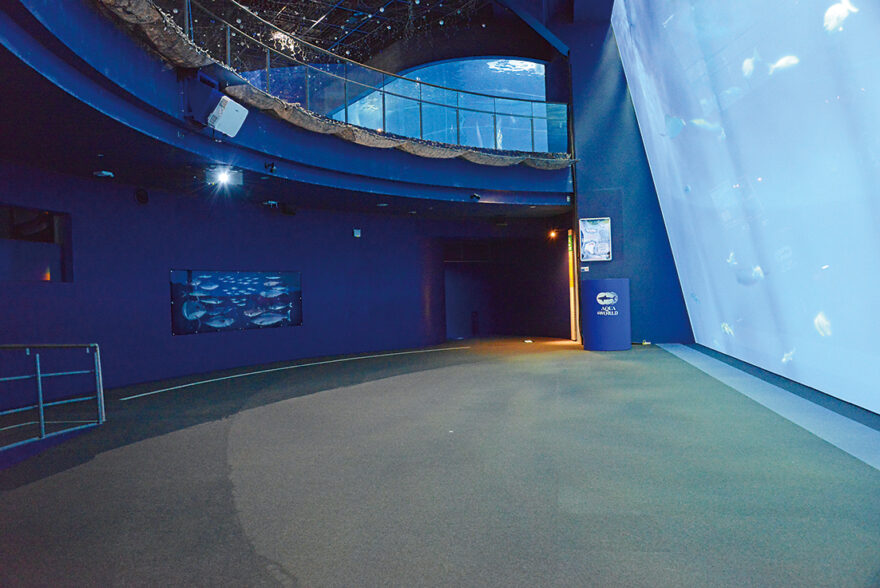 Surrounded by sea creatures, you can spend a wonderful time for receptions and weddings.
As an option, we also offer private use of the special "Dolphin Sea Lion Ocean Live".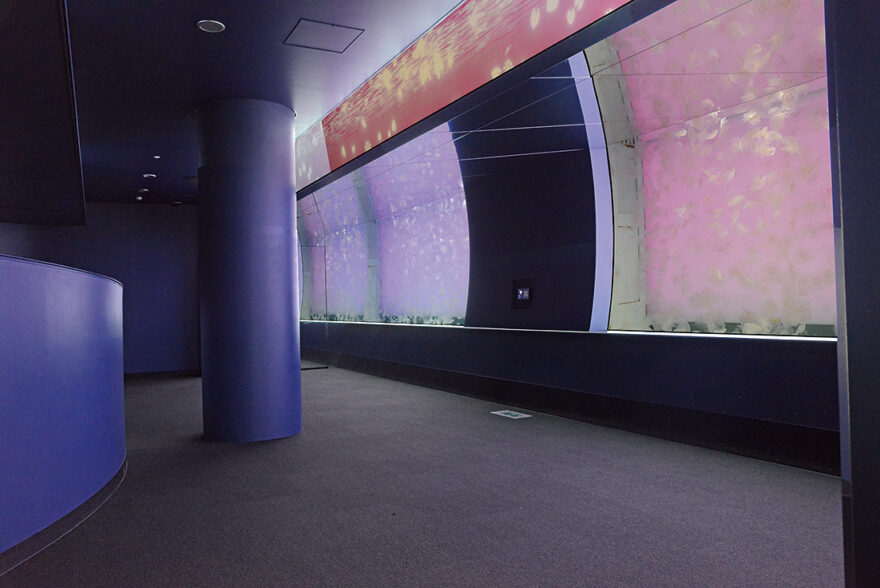 For details on usage, conditions, plans, etc. Click here for more information..
Inquiries can be made by phone.
TEL  029-267-5151(Business Promotion Section "Unique Venue" person in charge)
What is a unique venue?
It refers to venues where meetings and receptions can be held in historical buildings, cultural facilities, public spaces, etc., where they can produce a sense of specialness and regional characteristics.