The hotel offers the following places for group lunches.
ocean theater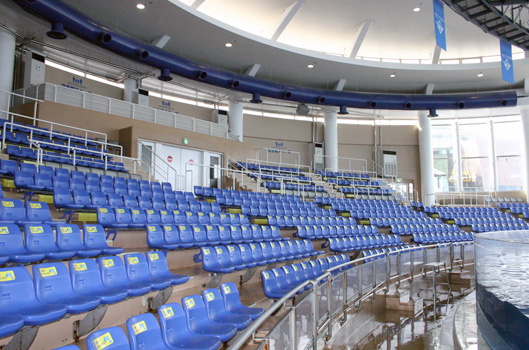 We are always open.
(There are exceptions below)
・Please use a vacant seat. (Please refrain from using the aisles.)
・In order for as many customers as possible to see the live,Please have a meal before watching the live performance.
・Seats may be crowded before the opening time of Ocean Live and on busy days.
【】 ご 注意 事項
*Please refrain from reserving a spot as it may cause inconvenience to other customers.
*Animal training may be conducted outside of live performances.Please be aware that seats in the front may get splashed.
*For safety, please keep an eye on your children.
*The theater may be closed due to the condition of the animals.

[Not available dates/periods]
2023,
July 7th (Sun), 16th (Mon/Holiday), 17th (Sun)
August 8th (Sun), 6th (Fri/holiday) - 11th (Wed), 16th (Sun), 20th (Sun)
9/17
10/8

2024,
1/7
Multipurpose hall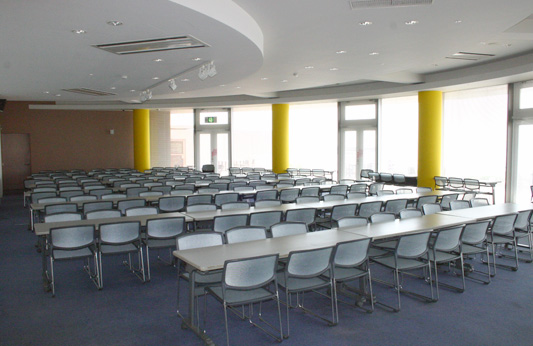 | | |
| --- | --- |
| Time | Open: 11:00 - 15:00 |
| Capacity | About 150 people |
*By prior application, seats may be reserved for elderly people who require assistance or groups of people with disabilities.
If there is space, the general public may also use it.
屋外 ス ペ ー ス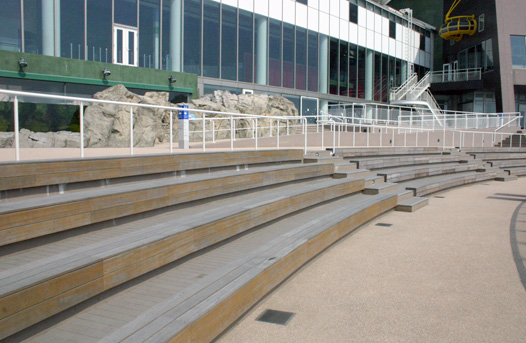 Please prepare a leisure sheet.
*Never feed animals.Also, be careful not to drop anything into the water tank.
※aislePlease refrain from eating at
■Please refrain from using leisure sheets on the balcony (wooden deck overlooking the sea).


Special exhibition room
*There will be no opening for the time being from April 2020.
Others
Since it is possible to "re-enter" the hotel, many groups use the outside seaside (wood deck) and along the Naka River (near the seaside plaza).
[Precautions for group lunch places]
Please take your trash home with you.
Please do not leave your luggage unattended.
Please refrain from taking places.
Please share your seat with others.