Notice regarding group reservations
Regarding the maximum number of people for group reservations and dates when reservations are not possible
Maximum number of people for group reservations
Reservations only for rainy weather
Weekdays: Up to 6,000 people
     (3,000 people each in the morning and afternoon)
Weekends and holidays: Up to 1,000 people
Reservations are accepted only during rainy weather within the range on the left. Please fill in "Rainy weather" in the margin of the "Group reservation table" and apply.
・If the maximum number of people is reached, we will stop accepting reservations.
・Even if you were unable to make a reservation once, it may be possible to make a reservation at a later date due to changes in the situation.
・Some dates may not be available for reservation.Please check the calendar below for details.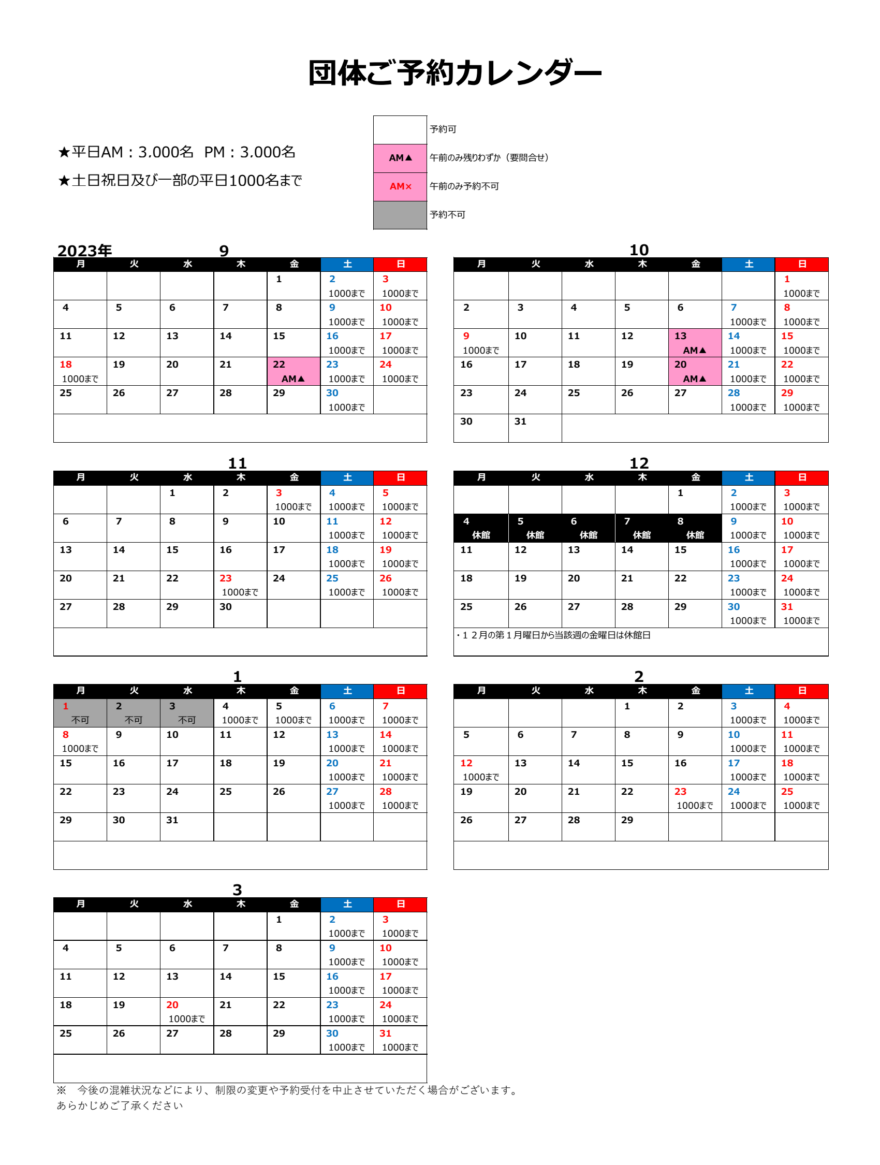 〇Preliminary inspection
We may not be able to accept preliminary inspections when it is crowded.
We apologize in advance for any inconvenience this may cause.
〇For group customers
*If you have any questions, please contact Aqua World Oarai (029-267-5151 9:00-17:00).
*Please note that the phone lines may be very busy and it may be difficult to get through.