March 3 (Wednesday) Renewal open ♪ "Waku Waku Hiroba"
On the 5th floor of the museum, there is a "living creature discovery classroom" where you can discover various discoveries while getting close to living creatures in a touching pool where you can come into contact with sea creatures and a lecture room where volunteer staff provide explanations.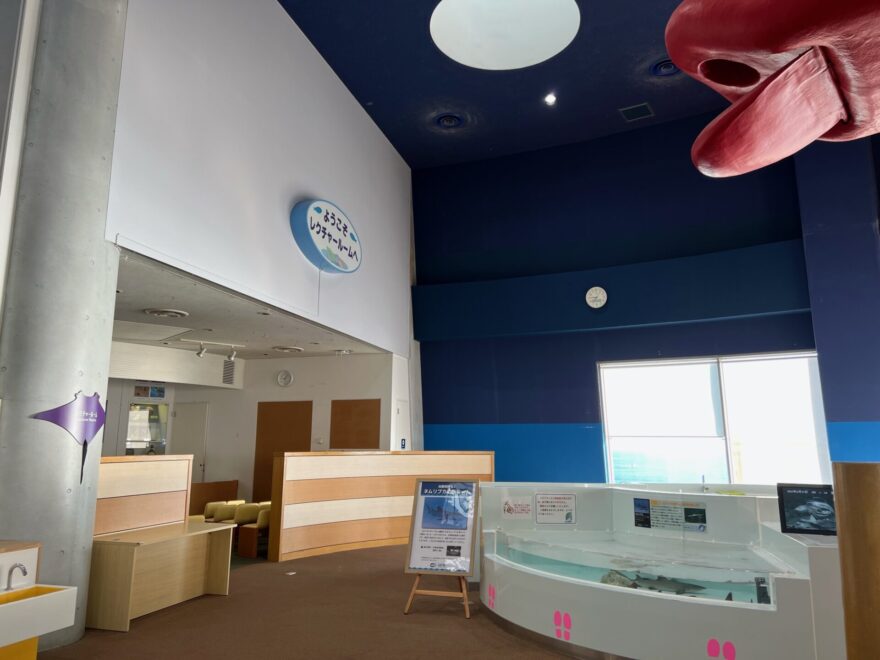 Kids Land in this area will be re-named "Waku Waku Hiroba" and will open on March 3th (Wednesday) filled with sharks.
"Waku Waku Hiroba" will be operated under a complete replacement system with usage times set to ensure safety.Please note.
Play and discover! "Waku Waku Hiroba"
"Waku Waku Hiroba" will be born with the concept of nurturing "feeling hearts, enjoying hearts, and creating hearts" through play.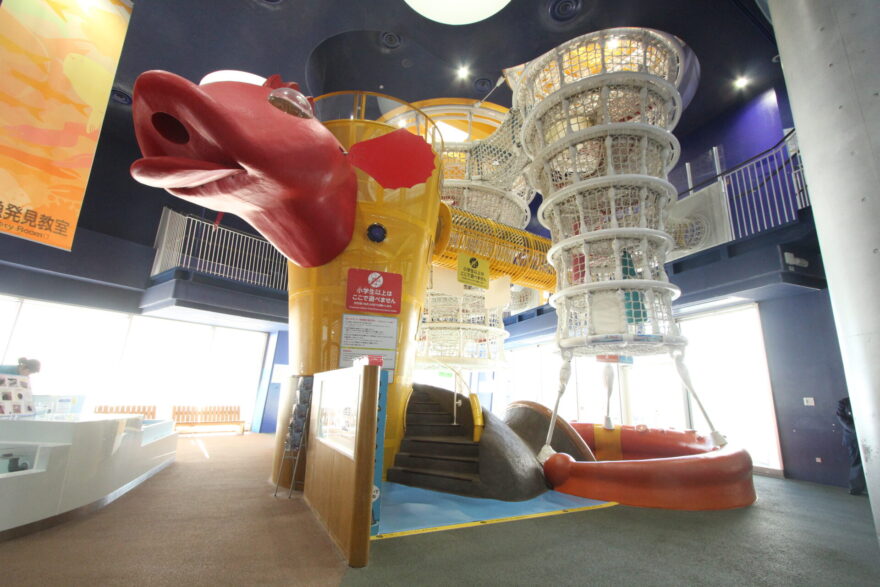 Become a child of a shark and explore the world of the sea!
Aqua World Oarai is a shark aquarium that boasts the largest number of species of sharks in Japan. At "Waku Waku Hiroba", we will deliver an experience where you can enjoy learning about the charm of sharks while moving your body.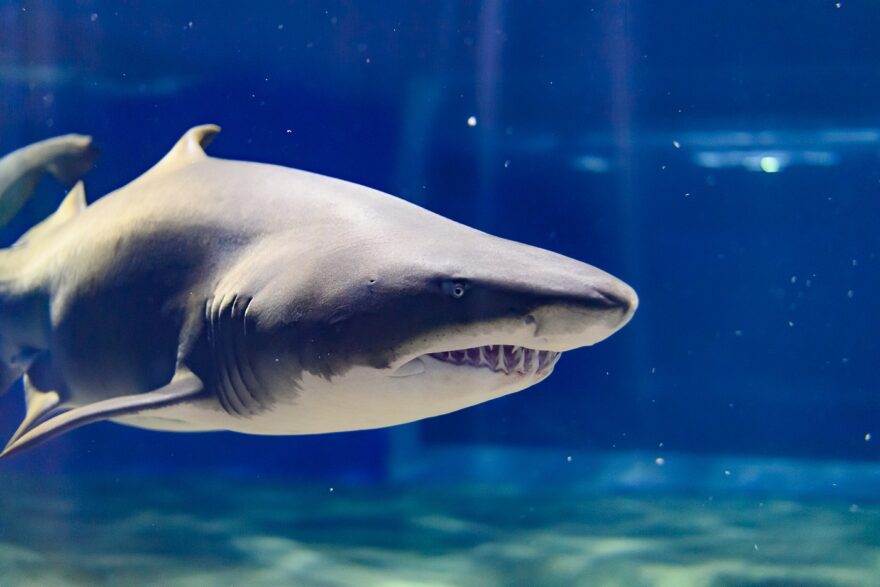 Young sharks sometimes pass through nets and hide to avoid being eaten by big fish and octopuses... They live hard in the sea.At Waku Waku Hiroba, you can experience the world of the sea by transforming yourself into a shark and playing with it.
At Waku Waku Hiroba, you can enjoy the experience wearing an original poncho that transforms you into a shark child when you use it.You can choose from two types of ponchos: cat shark and Port Jackson shark!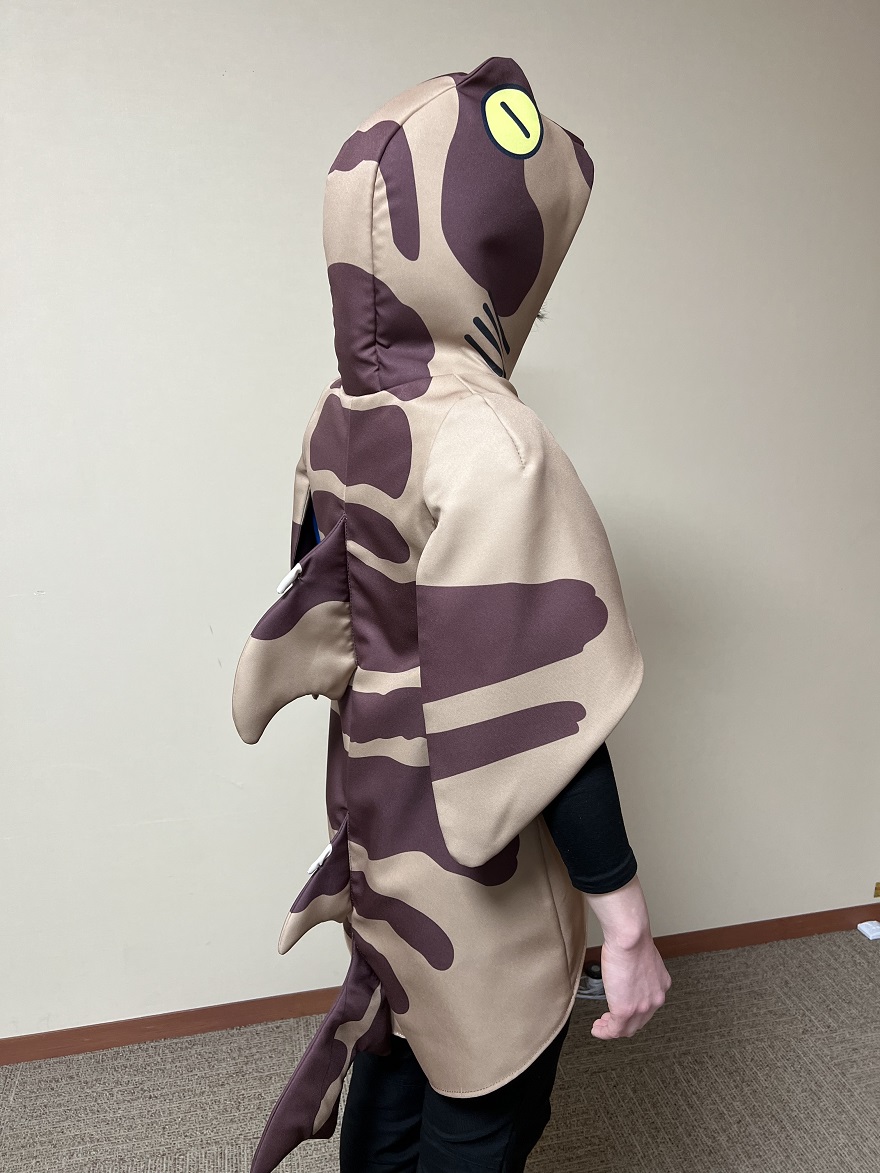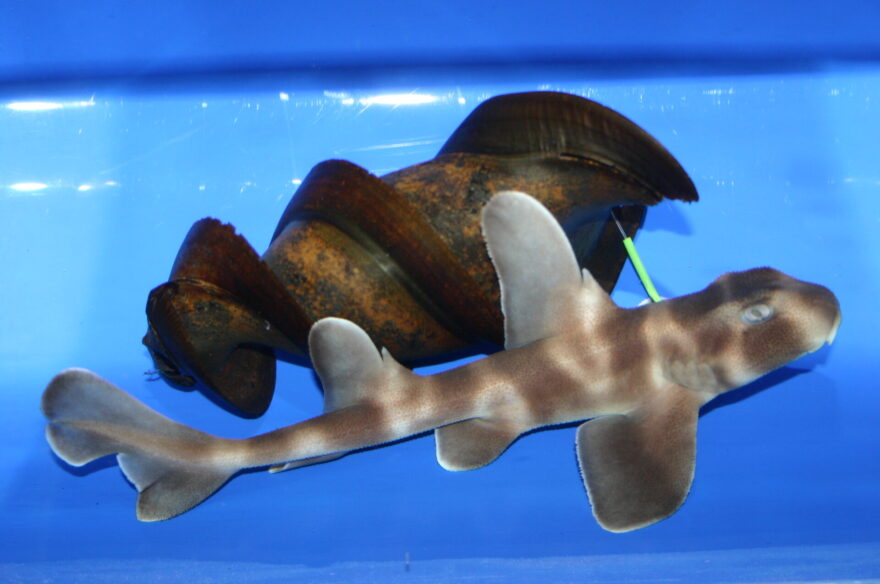 Cat sharks are docile sharks that live in rocky areas off the coast of Japan, and lay eggs with unusual spiral shapes.
In some regions, it is called "Sazaewari" because it bites shells and sea urchins with its paving-like teeth.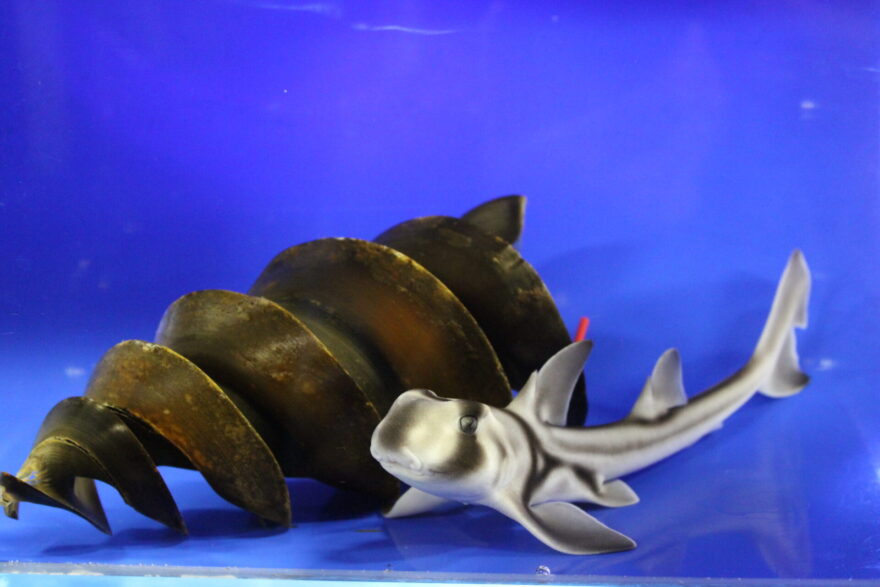 The Port Jackson shark is a cat shark and lives in Australia.It has a characteristic pattern on its body.
This is the first aquarium in Japan to successfully breed.
Please choose your favorite type and start your adventure.
Use of Wakuwaku Hiroba (changed from May 5)
Experience time
20 minute shift system Twice a day
①11:00-11:20 ②11:30-11:50 ③12:00-12:20 ④12:30-13:00 
⑤13:30~13:50 ⑥14:00~14:20 ⑦14:30~14:50 ⑧15:00~15:20
Target
2 to 6 years old *Children before entering elementary school are eligible.
Experience fee
1 yen per person (tax included)
Capacity
Each time 35 name
How to Use
Please purchase a playground equipment admission ticket for the desired time slot at the ticket vending machine in Wakuwaku Hiroba, and present the ticket to the staff at the start time.
*Please note that the number of ponchos is limited.
*Please be sure to be accompanied by a guardian over the age of 20.The attendant does not need a playground equipment admission ticket.
After having fun at Waku Waku Hiroba, let's go see the sharks!
In addition to the cat shark and Port Jackson shark that the poncho was modeled for, a wide variety of sharks live in the museum.After adventuring in the world of sharks, please visit the aquarium with your family.