world's first!New species of jellyfish "Otohime jellyfish" living body display *Updated on August 4, 8
At Aqua World Ibaraki Prefecture Oarai Aquarium and Enoshima Aquarium, the world's first live jellyfish exhibition started on August 4, 8 (Thursday)!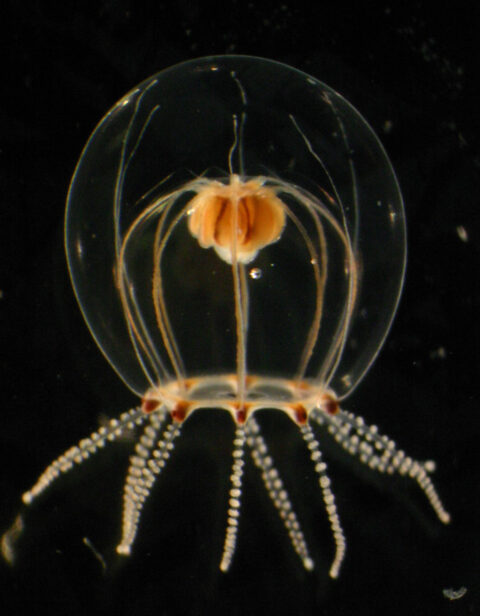 In June 4, Aqua World Ibaraki Prefecture Oarai Aquarium conducted joint research with the Kuroshio Biological Research Institute and Enoshima Aquarium to produce a jellyfish belonging to the class Hydrozoa.  Octorhopalona saltatrix(Octroparona saltatrix) was announced as a new species.
The results of this research were published in the Swiss academic journal "Animals" on June 4, 6.
<Presenter>
Kuroshio Biological Research Institute Senior Researcher Sho Toshino
New Enoshima Aquarium Breeding and Exhibition Department Gaku Yamamoto
Aqua World Ibaraki Prefectural Oarai Aquarium Fish Exhibition Division Shinsuke Saito
For details Click here for more information.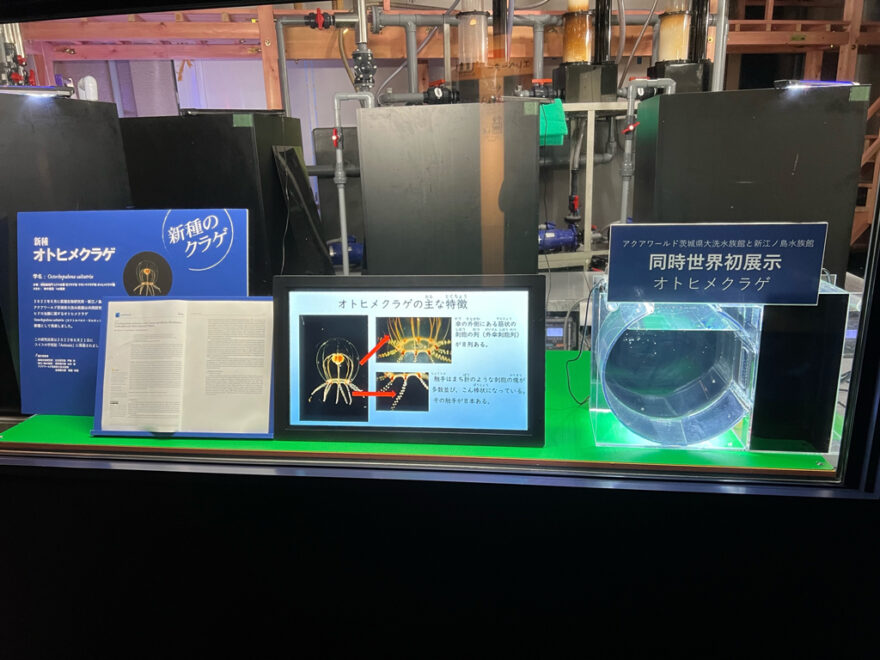 Please take a look when you visit us.
Exhibition place
"Jellyfish Backyard Peephole Corner"
(Second floor Mysterious Sea Zone)
The exhibition period was until August 4, 8 (Wednesday), but the period will be extended to September 31, 4 (Sunday). *Updated on August 9, 25
*Depending on the condition of the creature, it may be displayed as a specimen.Please note.