New program start!Let's enjoy spring break at Aqua World Oarai♪
Spring break is about to begin, and a new program where you can experience wonderful encounters with living things will start at the outdoor area "Ocean Terrace", which was reopened on March 3st.Please spend a pleasant time with the sea creatures unique to Aqua World Oarai this spring.
New program starting this spring!
Sea lion walk time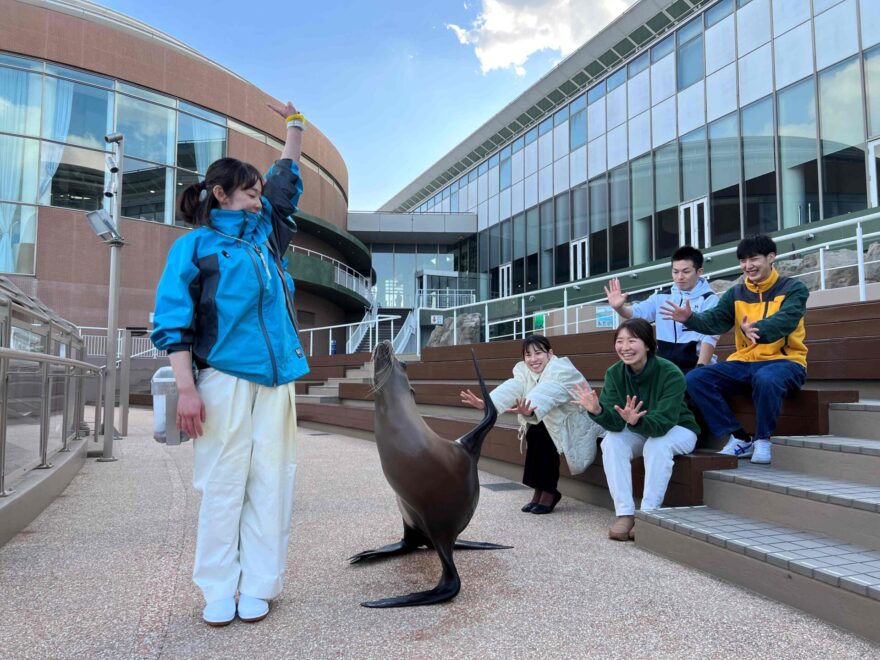 California sea lions jump out of the exhibition area and parade around the viewing space, "Sea lion's walk time" has started.Not only do they walk in front of customers, but they also pose and shout loudly to show the charm of the sea lions, including their specialties!
| | |
| --- | --- |
| Venue | Surprise sea zone Outdoor area "Ocean Terrace" |
| open time | schedule calendarPlease confirm |
*Depending on the condition of the creatures, etc., it may be changed or canceled.
Mogumogu time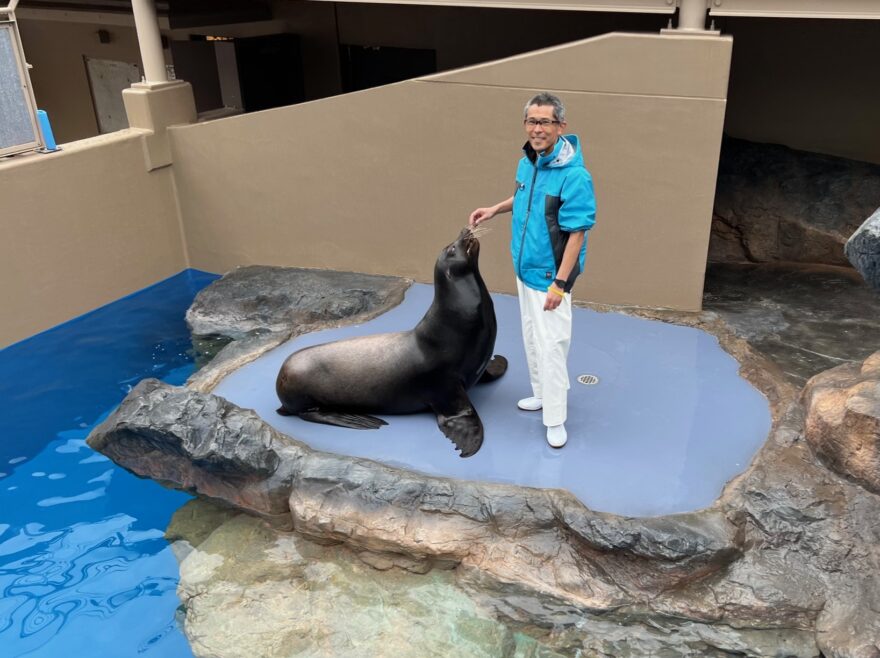 You can see the sea lions, fur seals, and penguins living in the outdoor area "Ocean Terrace" energetically eating in the new exhibition area, with commentary by the zookeeper. From April 4st, Mogu Mogu Time will also start for Tufted Puffins, Spotted Seals, and Canadian Otters that live in the Nagomi Sea Zone.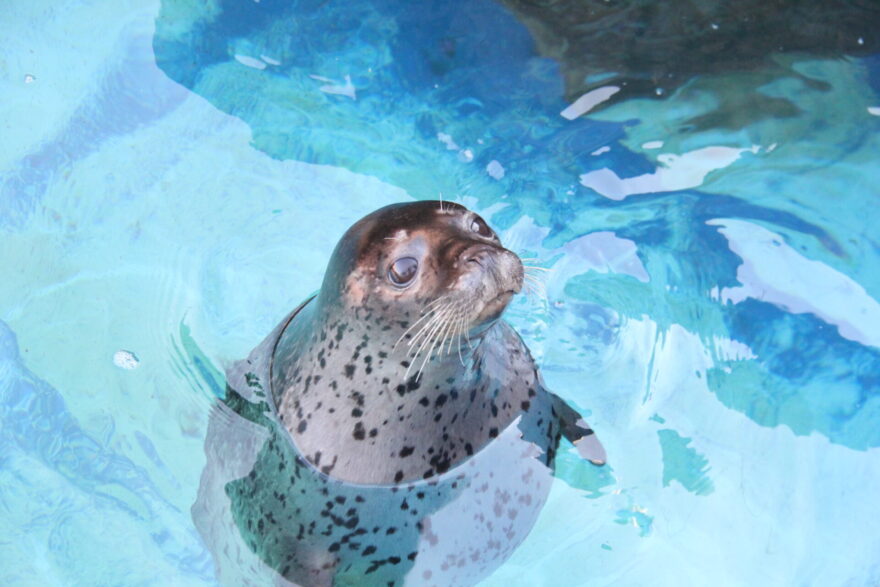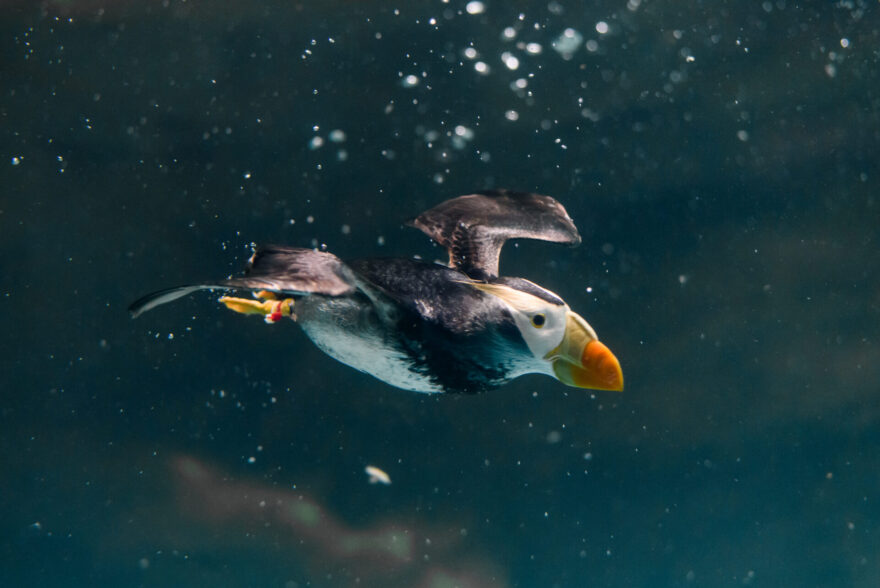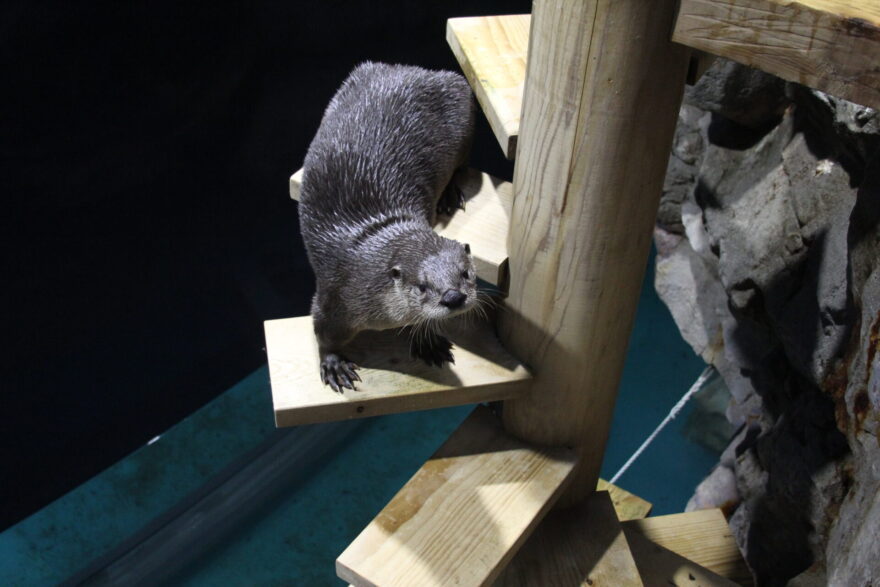 *Depending on the condition of the creatures, etc., it may be changed or canceled.
"Shark Watching" & "Sunfish Watching"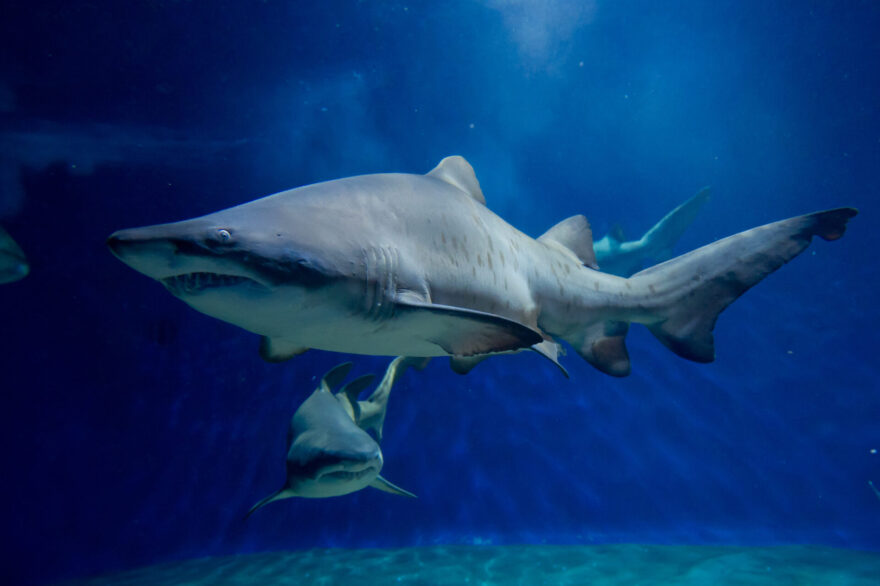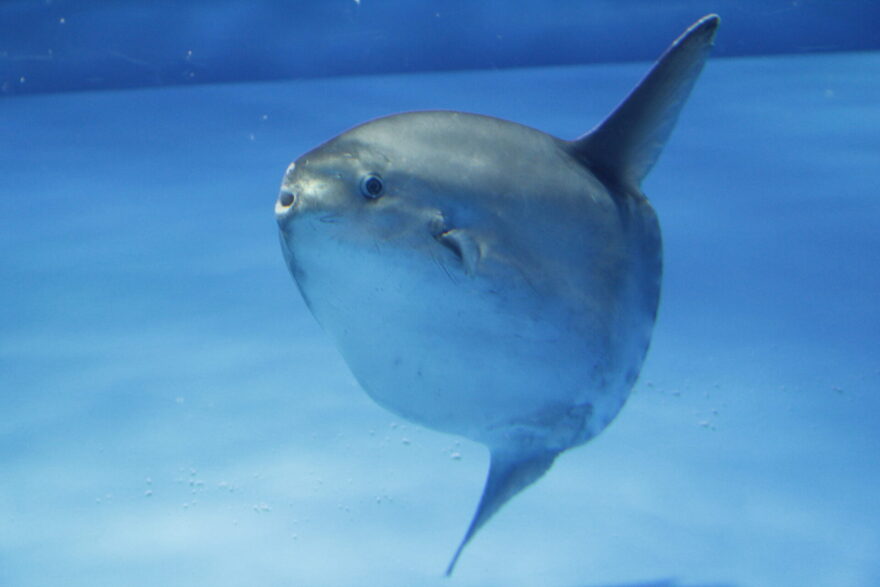 From April XNUMXst, we will hold a program where keepers will explain the secrets of sharks and the mysterious ecology of sunfish, which can only be learned at Aqua World Oarai.You can also see the precious eating scenes of sharks and sunfish.
*Depending on the condition of the creatures, etc., it may be changed or canceled.
"Sameko Room" where you can meet small lives
Centered around shark eggs born at the museum, this corner opens as a corner where you can actually see baby sharks.The display tank is designed so that you can see shark eggs in an easy-to-understand manner, and you can take a close look at the uniquely shaped eggs and how baby sharks develop inside the eggs. increase.Please fully enjoy the valuable exhibition corners that can only be made possible by this museum, which is proud of being the number one shark breeder in Japan, and is also focusing on breeding research.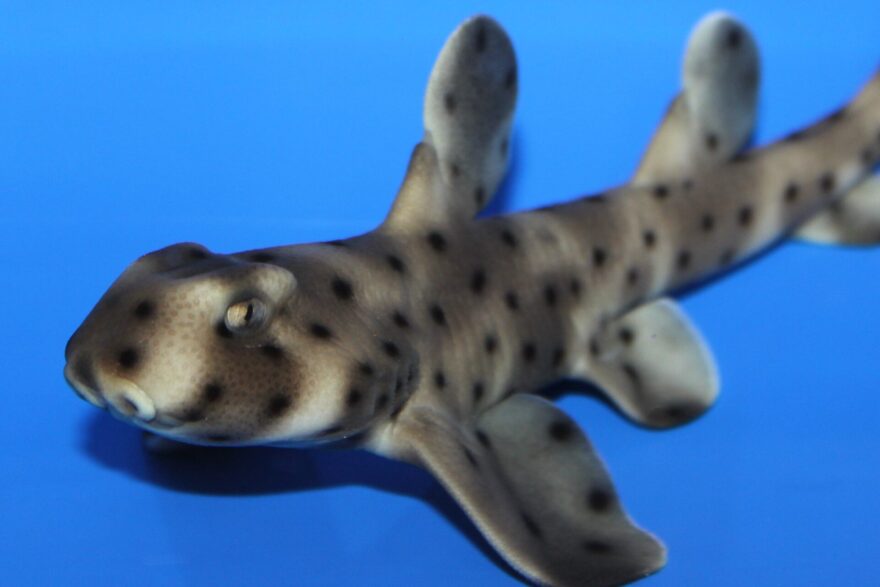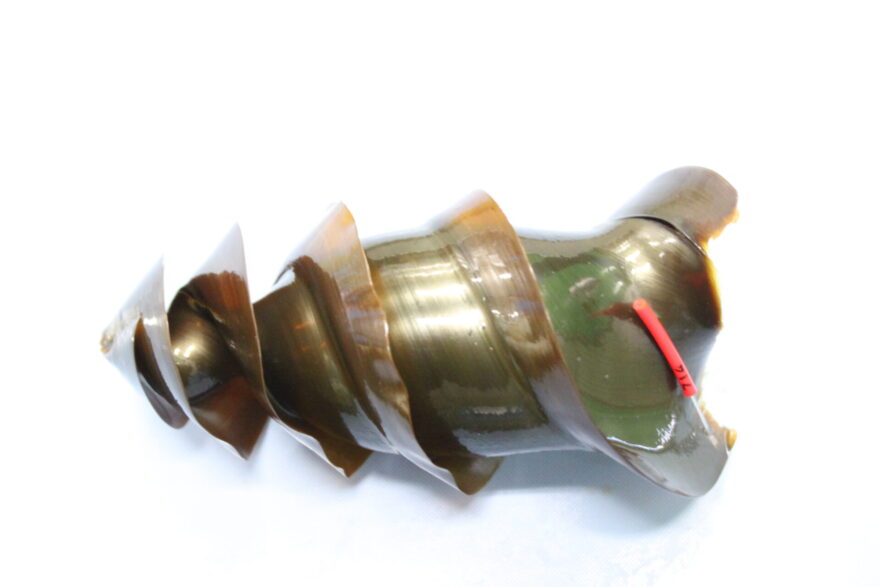 | | |
| --- | --- |
| place | XNUMXth floor Nagomi no Umi zone (beside the Canadian otter tank) |
| Exhibited creatures | Juvenile horn shark, shark eggs, etc. |
* Depending on the condition of the creatures, etc., the displayed creatures may change.
Comprehensive learning area to nurture the mind "creature discovery classroom"'
The creature discovery classroom on the 5th floor of the building is a comprehensive learning area that nurtures a rich and creative mind through play, consisting of three parts: the "lecture room", "touching pool", and "wakuwaku hiroba".
Lecture room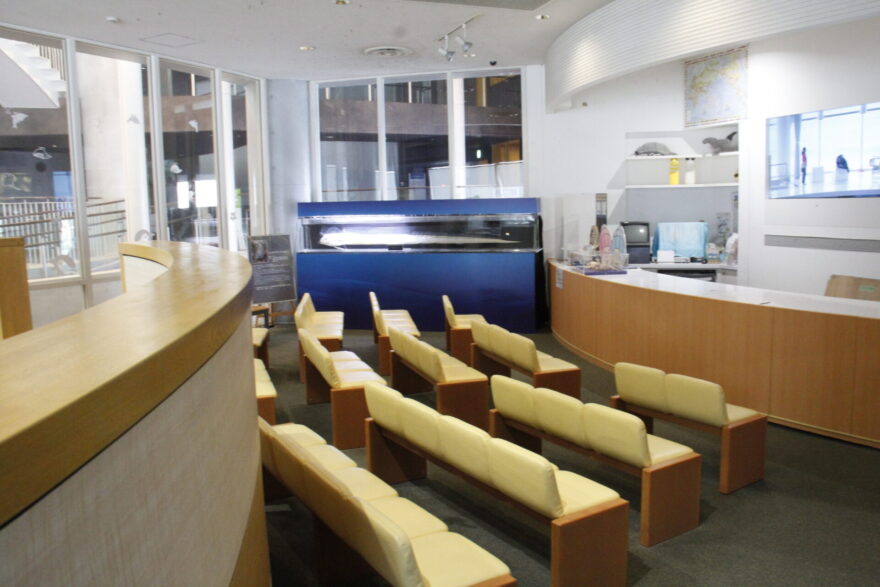 Volunteer staff provide commentary on sea creatures on an irregular basis.Discover the charm of living things.
touching pool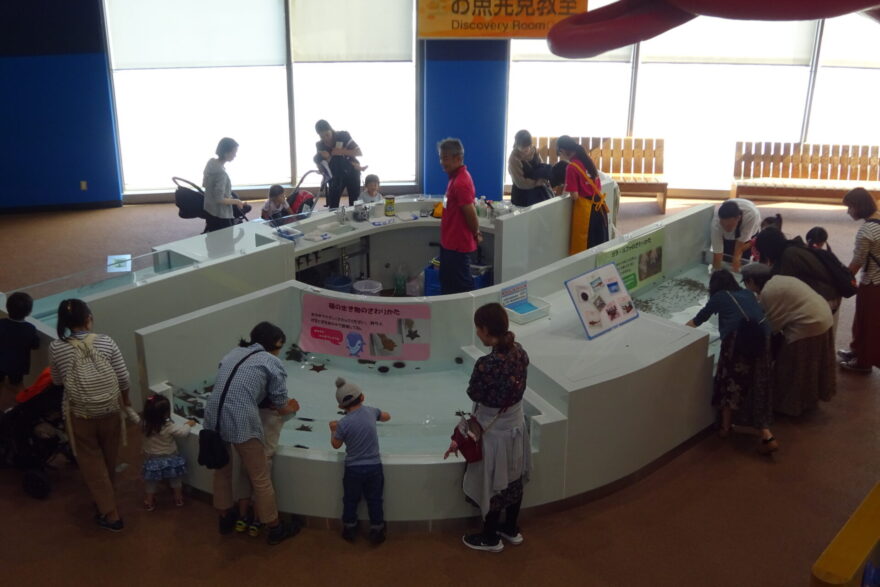 From April 4, we will hold a corner where you can directly touch sea creatures such as starfish and sea cucumbers, and a program (paid) where you can touch familiar creatures such as sharks and garra rufa.
Exciting Hiroba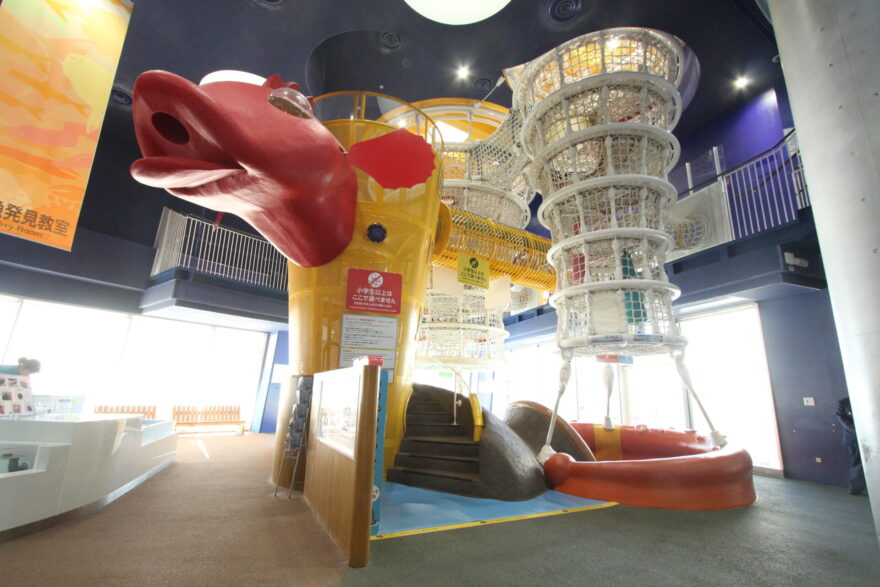 Wear an original shark poncho and explore as a shark!
*The use of "Waku Waku Hiroba" is for preschool children aged 1 to 200 years old.In addition, there is a fee (20 yen per person / XNUMX minutes), and to ensure safety, we will set a usage time and operate under a complete replacement system.