Even closer!"Exciting seat" limited to Saturdays, Sundays, and holidays
Due to the exciting stage that will open from March 3st, the "exciting seat" that has become even closer will be sold for a limited number of 21 seats each time at the live held on Saturdays, Sundays, and holidays.
This is a special seat where you can experience the power of the dolphins and sea lions ocean live.
* Depending on the situation, there may be days when it is not carried out.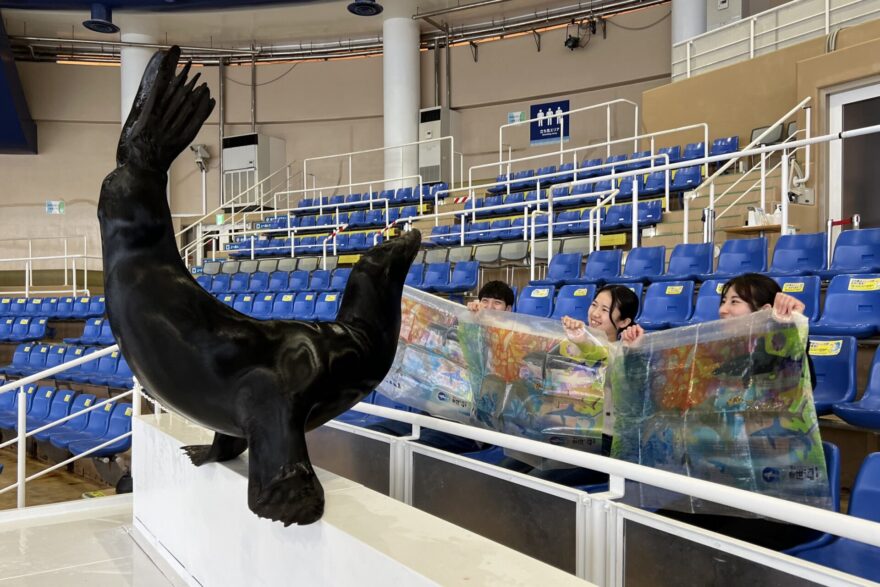 Prices
¥1 per seat
(With leisure seat * 1 sheet for each seat)
Capacity
20 seats each time※Saturdays, Sundays, and holidaysonly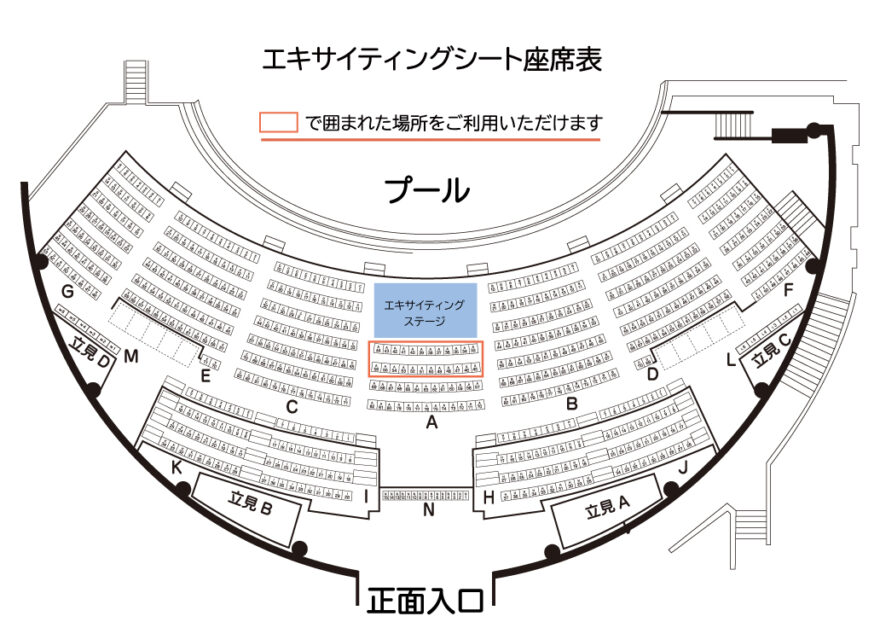 On the day of your visit, please purchase a ticket for your desired live performance at the ticket vending machine opposite the general information desk.
Please come to the Ocean Theater main entrance 5 minutes before the start of the purchased live performance.
Seating is on a first-come, first-served basis, and the staff will guide you.
Leisure sheets will be handed over in exchange for tickets after being seated.
Purchases can be made up to 5 minutes before the live start time.
Children under the age of 3 do not need to purchase a ticket for the child if they are sitting on your lap.
It will be a place where there is a high possibility that it will be splashed with water.Please be careful when handling cameras and valuables.
You cannot choose your seat location.Also, please refrain from changing seats during the live.
No refunds or changes after purchase.